ISO13485 - What does this mean for our clients?
ISO (International Organization for Standardization) is an independent, non-governmental worldwide federation of national standards bodies that develops international standards. ISO 13485:2016 is a worldwide quality standard that helps organizations demonstrate that they offer products and services of consistently good quality.
The certification demonstrates that NanoHelix provides consistently good quality of services to the customers. A well-structured quality system is very important to the success of customers' work.
NanoHelix's documented QM procedures include:

Control of documents
Control of records
Internal audit
Control of non-conforming products
Corrective and preventive actions
Validation of computer software
Customer specifications (for manufacturing, inspection, packaging, and delivery)
Monitoring and measurement
Management review
Work environment and contamination control
Identification and traceability
Preservation of product
Calibration or verification for measuring equipment
Feedback and complaint handling
Reporting to regulatory authorities
Advisory notices, reworks, data analysis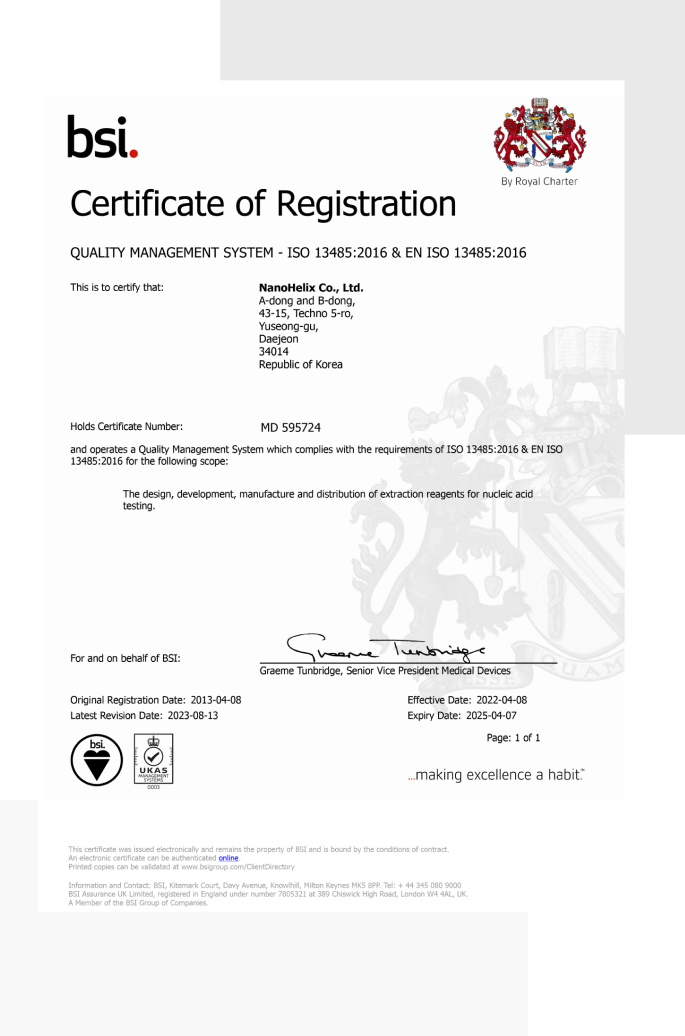 NanoHelix's Quality Management System;
Certified by ISO 13485:2016